Warmer Weather, Cooler Dress Tones
Slipping on that first sundress is somewhat of a seasonal ritual. Spring brings with it the opportunity to reintroduce these breezy little numbers back into our wardrobe rotations. Of course, our moment in the sunshine was short-lived here in southern California - but as soon as these clouds disappear, I'm breaking mine out. I've been noticing lots of dresses adorned with bright Spring colors and loud patterns, which is perfect for those days when you want to make a sunny statement. But I like to transition from the cooler months into the warmer months with gentle tones and micro patterns. Take this sundress for example...
Simple cut. Cool tones. Microfloral. Tiny pops of yellow/green. What's not to love? I paired it with a light coat in navy and a deep teal Furla Candy Bag (similar here) to bring out the different blues in the dress. This look could be lightened up a bit with a camel coat or an oversized denim jacket.
In the spirit of rocking cool tones as it warms up, I've compiled some of my favorite sundresses: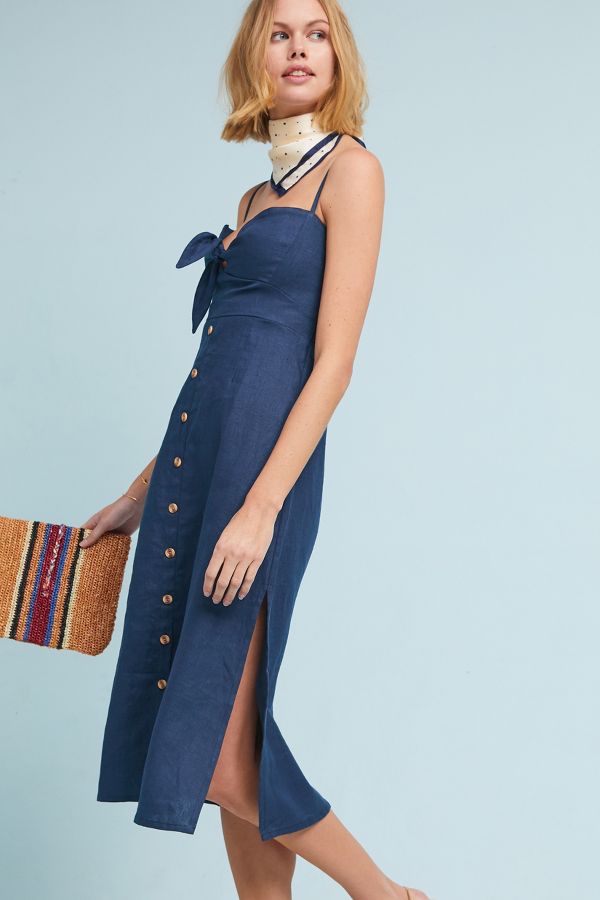 Thanks so much for reading and I look forward to having you back!
Warmly,
Nikki